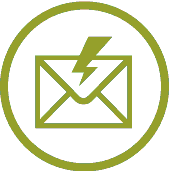 Dan Turner 12/19/2014 6:50:07 AM

Updated mobile page to increase the size and position of the full site link. Corrected an error where a user without any family affiliation in the system could not register for an event. The page was throwing an error as it attempted to find the rest of the family members. Changed the page to just list the logged in user if no family affiliation was registered. Revamped the data pulls for the Edit User page to add the new box for family name and to address some inconsistencies with data due to some fields not being populated. Thats all for now!
---
Dan Turner 12/11/2014 9:59:12 PM

This is test message 2 GODADDY2GODADDY this is the end of the test message.
---
Dan Turner 12/11/2014 9:56:54 PM

This is a test message GODADDYGODADDY this was only a test.
---
Dan Turner 12/5/2014 8:42:23 PM

Testing embedding pictures in a blog entry. this is a pic

that was a pic
---
Dan Turner 11/30/2014 8:48:13 PM

This weekends updates include a new site menu (only in Dev so far) to put management of Scout Socks and other site functions together.
---
Dan Turner 11/3/2014 3:07:21 AM

Tonight I did some work creating a page for Eagle Court of Honor documents and on the photo archive page. For most of the users, you have never seen the archive page because there was no link to it without know directly where it was on the site. You only got that link as you were preparing for an Eagle CoH and wanted to get access to old pictures. Now you can get them and a number of example scripts and programs for an Eagle CoH via the Age Plan (Eagle icon) on the members menu (only available on the main site).
---
Alpha Test 1/3/2014 2:44:33 AM

This is a test post via the www.transmog.com iPhone 5 simulator and the new mobile blog menus.
---
Dan Turner 11/26/2013 5:04:28 PM

Im focusing on the mobile version of the site with a number of page redesigns released this past week. Honestly, some if it is for the OFs benefit like the event management pages. If there is something you is on a regular basis on a small form favor device, like a phone, please let me know. Dan
---
Dan Turner 1/22/2013 6:05:36 AM

The long weekend gave me an opportunity to write the code and do the data entry for the merit badge management. For Scouts and parents, the list of merit badges has been setup with links to requirements and the T17 merit badge counselor contact information. For web administrators, management of the counselors has also been setup. Next feature would be to allow users to set themselves up as counselors and then have an admin approve it.
---
Dan Turner 1/14/2013 8:40:44 AM

Lots of updates over the weekend. I was able to finally work out the autologin for the site. Now if you choose to save your login credentials, it will work both on the desktop and mobile sites. Ive tested this with Safari, IE9 and IE8. I increased the security a bit, but have a few more things that I would like to do.
---
Dan Turner 1/7/2013 3:16:13 PM

Just a quick note as a test message before I push out the Greenbar invites.
---
Dan Turner 1/3/2013 7:29:48 PM

Note to self, Dan, fix the problem with overlapping blogs for Citizenship (#24).
---
Dan Turner 1/3/2013 7:10:32 PM

Published most of the updates to the production site last night - testing found just a couple of errors in the save user feature (only available from the mobile site). I think I have that corrected at this point. I also made a slight change to the email processing auditing. This will cut down on the amount of space used in the database going forward. I have been working on the custom menu GUI so that users can create their own menus but that will need some work via something more than TextPad (MS Visual Studio will allow me to create the div blocks much easier).
---
Dan Turner 1/1/2013 11:02:40 PM

Ok - this next release is going to have a lot of updates in it. Besides continuing the updates listed on 12/31/2012 11:53:44 PM, I have fixed the problem with the auto login feature no longer working. I also increased the security on the page to help increase the protection on the logins. I cleaned up the logging also - better categorization of the logon events and the auto logon steps. This is also already live in Development. I really want to work through the whole login process to see if I can make it any smoother. I will definately need to spend some time testing everything once I roll it to production. Still need to work through the email logging.
---