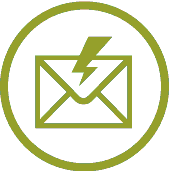 Ben Harveson 5/17/2018 6:14:41 PM

Philmont 2018--The next practice hike will be this Sunday 2:00 to 4:00. Please be there on time with your gear and a smile ready to go. Please text me today and let me know if you will be there. 817.320.6700. We start 10 days in the Philmont back country 8 weeks from today. TO DO LIST: 1) Pay the balance of your trip fees. 2) Make sure you have all of the necessary gear for the trip and know how to pack it and use it. 3) Stay active and train throughout the week, not just on Sundays. 4) Go to the doctor and have your medical form filled out (This is needed for Summer Camp too). Let me know if you have any questions or concerns. Thank you. Mr. Harveson
---
Ben Harveson 5/11/2018 9:53:43 AM

We will not be meeting this Sunday in honor of Mothers Day. Scouts please spend the time that you would have been hiking with us doing something nice for your mother instead. Mr. Harveson
---
Dan Turner 5/9/2018 6:50:07 AM

For those going to Philmont, please download and complete the full medical form available at https://filestore.scouting.org/filestore/HealthSafety/pdf/680-001_philmont.pdf This form will work for Summer Camp also. It requires a signature from a physician within the last 12 months.
---
Ben Harveson 4/28/2018 1:31:37 PM

Philmont Practice Hike--Sunday 2:00 to 4:00. Same as last week. Pack as much of your actual gear as possible and then add extra weight if needed to get to the 40# range for Scouts and 50# range for adults. We are 74 days away from our departure. We need to keep working hard here in FTW by adding miles and pounds so that when we get to Philmont we are in shape, prepared and ready to enjoy our Trek. Everyone needs to be attending the practice hikes every week so that we can prepare as a team. See you tomorrow. Mr. Harveson 817-320-6700
---
Ben Harveson 4/7/2018 5:48:51 PM

Philmont Practice Hike--We will meet Sunday from 2:00 to 4:00. Please have your backpacks loaded with as much of the actual gear that you are taking to Philmont as possible. Sleeping bag, sleeping pad, rain gear, pack cover, clothing, dining gear, camp shoes, etc. We need to start making sure you have what you need for the trek and have the ability to pack and carry it. Once you have all of that gear packed please add enough weight to get to 35-40 pounds. See you there. Thanks. Mr Harveson 817.320.6700
---
Ben Harveson 3/24/2018 3:04:00 PM

Philmont Practice Hike and Meeting2:00-4:30--Sunday 3/25. We will hike for 2 hours with 30 pound packs and then have a meeting to finalize 2018 Trek selection. We will also spend some time discussing Crew Positions: Crew Leader, Chaplains Aide and Wilderness Guia and address any other questions that you might have. This meeting should take about 30 minutes. See you tomorrow. Mr. Harveson 817.320.6700
---
Dan Turner 3/11/2018 2:40:58 PM

FINAL REMINDER - All participants interested in going to Philmont in 2018 should have paid the Troop their $250 deposit already. Tuesday, March 11th will be the final day to turn in the deposit. All participants selected to go on the trip will then owe an additional $250 on April 3rd. Anyone not selected for the 2018 trip will have their deposit returned. The Troop has committed and paid for all participants to attend already. Anyone paying a deposit for the trip is committing to the full cost of the trip (approximately $1,000). Unfortunately, all fees paid to Philmont are non-refundable and the Troop will require full payment even if the participant backs out of the trip. Mr. Turner
---
Dan Turner 3/11/2018 10:51:15 AM

Scouts (parents, please share this with your Scouts), please look at the link below to review the available treks for the Philmont trip. One important thing to review is the available programs during the trek. We will discuss the treks at the meeting on Tuesday. Your Philmont experience is not about how many miles you hiked, it is about what you did while you were there. Mr. Turner http://www.philmontscoutranch.org/TrekPreparation/ItinerarySelection/12Glance.aspx (The full itinerary book can be downloaded at http://bit.ly/2EvFWmk)
---
Ben Harveson 3/10/2018 2:10:19 PM

Philmont Trek UpdateMe will meet again tomorrow, Sunday, at the scout lodge. Please be there on time at 2pm. Bring your backpack and make sure that it weighs at least 30 pounds. Make sure you have plenty of water and all the necessary gear (hat, sunscreen, proper footwear, etc.) to make this a safe and successful practice hike. Thank you. Mr. Harveson817.320.6700 bharveson@icloud.com
---
Ben Harveson 2/24/2018 1:34:42 PM

Philmont Prep PLEASE READ ALL OF THIS EMAIL If you are on the 2018 Philmont Request List (that includes YOU if you are receiving this email) you must do the following in order to be a part of the 2018 Philmont Trek: (1) pay the deposit and (2) consistently train with the group on Sundays. We are training now to make our time at Philmont more enjoyable and rewarding, both as individuals and as a group. The happiness, health, and safety of the trekking crew can be directly linked to proper training and preparation. Just as payment is not optional, training is not optional. We will meet again this Sunday at 2pm to continue our training. This week please add another 10 pounds to your backpack for a total of 30 pounds. We will continue to add weight every 4 weeks or so. We will also continue to add distance and elevation/terrain changes to our hikes. By June our packs will be in the 50 pound range and our training hikes will be the 8 mile range. You will be glad you put in the time and effort come mid-July when we are half-way through our trek, cruising up and down the rugged Philmont trails with ease, while other crews are gasping for air. The 2018 T17 trekking crew will be a lean mean hiking machine. Thank you. Questions or concerns? Contact me. Mr. Harveson bharveson@icloud.com 817.320.6700
---
Ben Harveson 2/11/2018 1:49:11 PM

We are on for training today. Dress for the weather and for comfort. Please carry 20 pounds again today in your pack. See you at 2! Mr Harveson 817.320.6700
---
Ben Harveson 2/4/2018 9:27:15 AM

Good MorningDont forget Philmont training will be today from 2-4 at the scout lodge. Bring your pack with 20 pounds of weight in it, plenty of water and an Eagle Attitude. See you there! Mr Harveson 817.320.6700
---
Ben Harveson 1/28/2018 11:01:15 AM

Please where a backpack today with 20 pounds of weight in the pack. Any backpack will do if you do not have a 70 liter pack for this years trek. We just need to start carrying some weight today and build up to 35-50 pounds by the time July 12 gets here. Thank you. See you at 2. Mr Harveson.
---
Ben Harveson 1/26/2018 11:34:52 AM

The second Philmont training hike will be this Sunday 1/28. Please be at the scout lodge at 2 and plan on staying until about 4. See the previous blog post for what to wear and what to bring so that you can be prepared for our training. See you there! Mr. Harveson 817.320.6700 bharveson@icloud.com
---