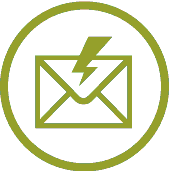 Dan Turner 7/11/2018 6:38:00 AM

The Phil-not trip itinerary is posted at http://www.troop17.net/docs_private/2018_Phil_not.pdf.
---
Ben Harveson 7/7/2018 8:25:01 PM

T17--Colorado Trip

We are about 84 hours away from departing on our Colorado Adventure. Mr. Lasater, Mr. Towle and I are excited and hope your sons are as well. I believe we have a great trip planned.

We will pack all troop gear into the trailer on Tuesday night during the regular scout meeting and personal gear early Wednesday morning before hitting the road.

Backpack and Bag:
Everyone needs to bring two packed bags on Wednesday morning. One bag is the backpack that you will be taking on our hike. This is the one we just went through last Sunday during our gear check. Please make sure you have all of the gear from that gear check plus anything that you were missing last week. The second bag should be a medium to large duffel bag with another set of clothes and personal gear to use and wear while we are traveling in the cars to and from Fort Worth. Think deodorant, clean t-shirt and underwear, tennis shoes, phone charger, etc. in the second bag.

White Water Rafting:
We will be going rafting on Friday. The rafting company recommends that you wear/bring:
Bathing suit, non-cotton T-shirt and shorts, hat, sunglasses/strap, sunscreen, water shoes or old tennis shoes. Paddle jackets and paddle pants will be provided at no charge. Neoprene booties ($3.00) and wetsuits ($8.00) are available to rent. Remember your sunscreen and drinking water!
I believe you have most everything you need from this list already. Just add a bathing suit and some Keens if you have them and want them. Remember, no open-toed shoes, ever.

Itinerary:
I will email an itinerary with links and detailed information about where we are going and where we are staying before we leave town. Here is a short version in the mean time:
Wednesday July 11: Leave Fort Worth. Drive to Raton, New Mexico. Camp at NRA Whittington Center.
Thursday July 12: Leave Raton. Drive to Nickleson Creek Ranch (NCR). This is between the Aspen and Basalt, Colorado. Set up camp. Camp at NCR.
Friday July 13: Drive to Glenwood Springs for whitewater rafting. Camp at NCR.
Saturday July 14: Spend day exploring NCR and preparing for through hike of Four Pass Loop (Maroon Bells-Snowmass Wilderness, White River National Forest). Camp at NCR.
Sunday July 15: Drive to Four Pass Loop (Maroon Bells-Snowmass Wilderness, White River National Forest). Start through hike. Camp on trail.
Monday July 16: Continue through hike. Camp on trail.
Tuesday July 17: Continue through hike. Camp on trail.
Wednesday July 18: Continue through hike. Camp on trail.
Thursday July 19: Finish through hike. Drive back to NCR. Camp at NCR.
Friday July 20: Leave NCR and drive to Mount Elbert. Camp at base of mountain.
Saturday July 21: Summit Mt. Elbert. Descend and camp at base of mountain.
Sunday July 22: Drive to Great Sand Dunes National Park. Afternoon on the dunes and camp at the park.
Monday July 23: Drive to Palo Duro Canyon State Park. Camp at the park.
Tuesday July 24: Drive to Fort Worth.

Times:
I will get you the estimated time of our departure and return time soon.

Wildfires:
There are several wildfires currently burning in various parts of Colorado. We are watching them and will make changes to the trip if necessary. The safety of the group will always be our number one priority.

Contact Numbers:
Ben Harveson 817-320-6700
Ed Lasater 817-995-7590
Patrick Towle 817-705-1002

Thank you. Mr Harveson

---
Ben Harveson 7/7/2018 8:12:16 PM

There will be no practice hike tomorrow, Sunday 7-8-2018. Feel free to keep hiking on your own.
---
Ben Harveson 6/27/2018 6:18:04 PM

During our gear check on Sunday we will cover your tent/tent plan. Everyone needs to have a tent mate picked out and a bring your lightweight 2-man tent to the meeting. Two people per tent. For our through hike and mountain ascents one person will carry the tent and the other will carry the bear canister with food and smell-ables. Scouts please work on this now and come to the meeting on Sunday knowing who your partner is and have the tent with you that you plan to take. Thank you. Mr. Harveson
---
Ben Harveson 6/26/2018 12:31:16 PM

We will meet this Sunday at 2pm for a gear check. This is a mandatory meeting for all those going on our revised trip. At this meeting we will be do a shake down of everything that you are bringing on our trip. So bring your backpack fully packed with all of your gear. We are still using the Philmont Gear List as our guide for what to pack for our trip. Refer to pages 20 thru 23 in the Philmont 2018 Guidebook to Adventure for the equipment list. We will also be handing out another short list of items to pack during the meeting. This list will include additional items necessary for white water rafting an other activities that are on our modified itinerary. Thank you. Mr. Harveson
---
Ben Harveson 6/24/2018 11:09:59 AM

There will be no practice hike today. We should plan on getting together next Sunday for a gear check and general trip meeting. More on that to follow. Thanks! Mr. Harveson 817.320.6700
---
Ben Harveson 6/9/2018 11:36:39 PM

There will be no practice hike tomorrow, Sunday 6-10-2018.
---
Ben Harveson 6/9/2018 11:22:04 PM

UPDATE--ACTION REQUIRED--I received a call today from Philmont. They offered an alternate weekend for our trek. Unfortunately it does not work for the adult advisors that have signed up to drive and support our scouts for this years trip. Philmont offered a refund and I accepted. Our Philmont trip will not happen in 2018. We have already put a request in to try again for 2019. More on that later. Prior to this call I met with the troop committee and the adult advisors for our trek on Wednesday to discuss other alternatives for this year. I think we have come up with a super Plan B. We intend to take a trip that will have us travel on the same days, spend the same amount of money (or possibly less) and camp and backpack in the mountains of Colorado. We need to discuss this ASAP as group and make our new plan. Therefore I am calling a MANDATORY MEETING on TUESDAY at 6:45 before our weekly 7:30 troop meeting. All scouts and at least one parent need to come to this meeting. See you Tuesday. Thank You. Mr. Harveson 817.320.6700
---
Ben Harveson 6/4/2018 7:37:17 PM

All- Please see the announcement that just came down from Philmont Scout Ranch: PHILMONT PROGRAM ANNOUNCEMENT - UTE PARK FIRE 6/4/18 4:00 MDT The safety of our youth participants, volunteers and staff is a priority for everybody at Philmont Scout Ranch and the Boy Scouts of America. While efforts continue to extinguish the fire currently burning in the back-country, the anticipated damage and inability to access the affected areas makes it currently impossible to host back country programs. Until the fire is extinguished, the areas are inspected and the damage assessed, it is impossible to definitively state when those programs will resume. At this time, we have made the difficult decision to cancel all backcountry treks that were scheduled to take place in the Philmont backcountry from June 8 July 14, 2018. We hope that back country treks may resume after July 14, 2018 with altered itineraries, assuming the back country is safe and infrastructure is restored. Additionally, programs scheduled to take place at Philmont Training Center will also be canceled through June 23, 2018. The Philmont Training Center expects to welcome back participants beginning with Philmont Family Adventure on June 24, 2018. The NAYLE program, which takes place at Rayado Ridge Leadership Camp seven miles south of the Philmont Base Camp and is unaffected by the Ute Park Fire, will go on as scheduled. Over the next few days, we will be contacting the lead advisor or contingent leader of all crews that are impacted by this decision, starting with those that are scheduled to arrive first, as well as affected PTC coordinators. Thank you in advance for allowing the Philmont team to contact your crew your assistance will help make sure that Philmont phone lines remain open. We will continue to work with local, state and federal authorities to continuously evaluate the fire and air quality to ensure that we can safely deliver outstanding program. Thank you for your support and patience. End Philmont Message This is bad news for the Troop 17 Trek that is supposed to start on July 12. When the Philmont staff calls me in the next couple of days I will check with them to see if a later date is available. If there not a later date that works for us and them I will be asking about a refund. At that point we will start to explore other options for Troop 17 during the original dates of July 12 through July 23. I will let you know as soon as I have additional information. Feel free to call me if you have any questions. Thanks Mr. Harveson
---
Ben Harveson 6/2/2018 10:49:51 PM

We will meet again tomorrow for a training hike. Lets plan on meeting at 2 and being done by 4. It will be hot so make sure you have plenty of water and are dressed for the heat, including a head covering. Oh yeah...dont forget your fully loaded backpacks. Good news is that the high tomorrow is only 95! As you may have heard there are fires burning in northern New Mexico right now. These fires include parts of Philmont. At this time we will continue train and prepare as if our itinerary is not affected by the wildfires. See you tomorrow. Mr Harveson. 817.320.6700
---
Dan Turner 6/1/2018 5:50:14 PM

Just a reminder for those that are not going to WR this summer, but are going to Philmont...including the adults - everyone must have a medical form, including the signature from a physician, completed since August 1st, 2017 (roughly 12 months prior to the trip). Be sure that you are using the correct form - it is available at https://filestore.scouting.org/filestore/HealthSafety/pdf/680-001_philmont.pdf This includes the high adventure advisories. The BSA will not accept any other forms.
---
Ben Harveson 5/26/2018 12:23:09 PM

Happy Memorial Weekend! All of the adult leadership for Philmont are out of town this weekend so there will not be a practice hike this Sunday. Please stay active and exercise on your own until we are able to hike together again. Plan on meeting next Sunday to get the band of hiking brothers back together again. Thanks. Mr Harveson
---
Ben Harveson 5/17/2018 6:14:41 PM

Philmont 2018--The next practice hike will be this Sunday 2:00 to 4:00. Please be there on time with your gear and a smile ready to go. Please text me today and let me know if you will be there. 817.320.6700. We start 10 days in the Philmont back country 8 weeks from today. TO DO LIST: 1) Pay the balance of your trip fees. 2) Make sure you have all of the necessary gear for the trip and know how to pack it and use it. 3) Stay active and train throughout the week, not just on Sundays. 4) Go to the doctor and have your medical form filled out (This is needed for Summer Camp too). Let me know if you have any questions or concerns. Thank you. Mr. Harveson
---
Ben Harveson 5/11/2018 9:53:43 AM

We will not be meeting this Sunday in honor of Mothers Day. Scouts please spend the time that you would have been hiking with us doing something nice for your mother instead. Mr. Harveson
---