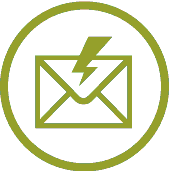 Dan Turner 8/12/2016 7:31:21 AM

Just a reminder that we are collecting pictures and crew gear at the next Troop meeting. If you have pictures, please bring them on a CD/DVD or a USB capable device (bring your USB cord). There are pictures already uploaded to the troop website. We are also looking for troop gear that may have gone with you to Philmont including stoves, collapsible water bottles and first aid kits. Thanks, Mr. Turner
---
Dan Turner 8/8/2016 12:11:14 PM

Hopefully by now you have gotten all your Philmont gear cleaned and packed away. If you have done that already, then you may have discovered you have some Troop or other gear left over. If you can bring that to the Scout Lodge tomorrow (at 2pm or around 8pm), we would like to get things "back to normal" and ready for the fall camping season. See you tomorrow, Mr. Turner
---
Bill Peterson 7/13/2016 8:39:39 AM

Less than 24 hours! Tonight after you have checked your gear for the very last time, roll it up tight and have it ready by the front door. Parents, when you drop off your Scout at 5:00am tomorrow morning (THURSDAY, JULY 14th), please check in with me before you leave. We have to load troop gear before we leave and it is a long bus ride to Raton. Please, please do not be late in the morning! Thanks, Mr. Peterson (817) 201-8038
---
Bill Peterson 7/12/2016 9:22:34 AM

Can you smell the Ponderosa Pines yet? This is the last troop meeting before the crews leave for Philmont. Mr. Key says that the bus has new tires and is good-to-go. He will also be going over the First Aid kits tonight. The crew leaders will be pulling together troop gear needed for the road. AND I will be collecting any outstanding paperwork, You know who you are!.... OK, Lets stop talking about the mountains and start climbing them!...Quote an Outstanding Father T-17.
---
Bill Peterson 7/10/2016 5:23:57 PM

Follow-up Information: Good turnout for the Equipment Shake-Down. Hopefully everyone has identified the things that they are still missing. There are five scouts who still need to turn in permission slips. Dont worry about the Talent Release Form, it is already integrated into the medical form. Crew Leaders: Mr. Key is putting together both crew First Aid Kits. Mr. Thielman is picking up the needed collapsible water containers for the crews. Backpacking Stoves and fuel containers are being provided by Mr. Turner (2), Mr. Manning (1) and Mr. Peterson (1). Please run down the list again and ensure that you are bringing the remaining crew gear. All of the forms that we passed out can be found on the troop website: http://www.troop17.net/forms/Philmont/ Please contact me with any questions. I will be at Tuesdays Scout meeting. Otherwise I will see you Thursday at 5:00am (Ill be the one with the whole pot of coffee in my hand). - Mr. Peterson (817) 201-8038
---
Bill Peterson 7/9/2016 8:33:57 PM

REMINDER - Sunday at 1:00pm, we (everyone going to Philmont) will meet at the Scout Lodge. This is the MANDATORY FINAL GEAR CHECK! We will check all personal gear that should be in your backpack and then repack it and not touch it again. Crew leaders: we will be checking your Crew Gear. Parents, please stick around. We will need all forms for Philmont signed and need your new Med Form if we do not have it yet. I will also pass out a letter giving full detail and info for the trip. - Mr. Peterson (817) 201-8038
---
Bill Peterson 7/8/2016 9:00:59 AM

ZERO! In less than a week we will be on our way to Philmont! Our final Shake-Down is this Sunday (July 10) at 1:00pm. Please plan on attending this very important meeting. Bring everything on the packing list: http://philmontscoutranch.org/filestore/philmont/pdf/SummerPkL.pdf. We will also be talking about the logistics of the trip. There will be handouts, which will be posted for anyone who couldnt attend. - Mr. Peterson
---
Dan Turner 7/5/2016 10:31:35 PM

Adults going on the trip, please be sure you have an up to date YPT card in your hand before next Tuesday. You can take this online at http://my.scouting.org. This does not require the in-person class. That is only applicable in Texas. Thanks, Mr. T
---
Dan Turner 7/5/2016 1:56:33 PM

Please come to Scouts tonight to double check that all your medical forms are up to date...especially if you did not go to Summer Camp. Only 9 days until we leave (we will post the travel itinerary shortly).
---
Dan Turner 7/3/2016 12:11:40 PM

Crew members and leaders, we need to finalize crew shirts TODAY! Please brin your finished designs with you to the practice at 1pm today. Mr. T
---
Bill Peterson 7/1/2016 8:59:31 AM

We have a practice hike this Sunday (July 3rd) at 1:00. On Sunday July 10th we will have a gear shake-down. This is really important. Please plan to be there with all of your gear. We leave on July 14th! Cant wait to be back at Philmont!
---
Bill Peterson 6/27/2016 9:11:51 AM

Philmont heres to thee, Scouting paradise, Out in Gods country, Tonight...Philmont Hymn 2 weeks until Philmont! The next practice hike will be this Sunday (July 3rd) at 1:00pm. We will start at the Scout Lodge and hike 7 miles. Wear your boots, Backpack, 45lbs of gear and appropriate clothing. It will be hot so bring lots of water. See you there. Mr. Peterson
---
Bill Peterson 6/12/2016 5:43:31 PM

Wow! Great hike! We officially clocked 7.6 miles,.. with the last .6 of it in a rainstorm. Now that is realistic Philmont Training. Next week Troop 17 is at fabulous Worth Ranch Summer Camp. There will be NO Troop practice hike. But you should wear your boots while at Worth Ranch. Also be sure to bring your Backpack with 40lbs of gear and hike Kyle Mountain a couple times. Have Fun. -Mr. Peterson
---
Bill Peterson 6/11/2016 8:52:51 AM

Only 4 weeks till you are in the mountains. The next practice hike will be this Sunday (June 12) at 1:00pm. We will start at the Scout Lodge and hike 7 miles. Wear your boots, Backpack, 45lbs of gear and appropriate clothing. See you there. Mr. Peterson
---