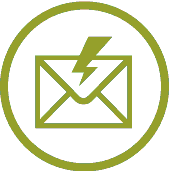 Ben Harveson 2/11/2018 1:49:11 PM

We are on for training today. Dress for the weather and for comfort. Please carry 20 pounds again today in your pack. See you at 2! Mr Harveson 817.320.6700
---
Ben Harveson 2/4/2018 9:27:15 AM

Good MorningDont forget Philmont training will be today from 2-4 at the scout lodge. Bring your pack with 20 pounds of weight in it, plenty of water and an Eagle Attitude. See you there! Mr Harveson 817.320.6700
---
Ben Harveson 1/28/2018 11:01:15 AM

Please where a backpack today with 20 pounds of weight in the pack. Any backpack will do if you do not have a 70 liter pack for this years trek. We just need to start carrying some weight today and build up to 35-50 pounds by the time July 12 gets here. Thank you. See you at 2. Mr Harveson.
---
Ben Harveson 1/26/2018 11:34:52 AM

The second Philmont training hike will be this Sunday 1/28. Please be at the scout lodge at 2 and plan on staying until about 4. See the previous blog post for what to wear and what to bring so that you can be prepared for our training. See you there! Mr. Harveson 817.320.6700 bharveson@icloud.com
---
Ben Harveson 1/19/2018 3:50:27 PM

We will meet Sunday at the scout lodge at 2pm for our first training. Wear comfortable shoes and socks as we will be covering 2-4 miles this week to get started. Now is a great time to start breaking in your hiking boots for Philmont if they are not broken in already. Please check the weather before you come because this will be a hot or cold, rain or shine event. Please wear or bring the clothing or gear that you need to keep you warm, dry and happy. Also bring plenty of water to drink throughout out hike. It might be a good idea to have a daypack to carry that gear and water. Lastly, this training is NOT restricted to those heading to Philmont. This is open to any and all that would like to join us each and every Sunday. Thank you and see you Sunday! Mr. Harveson 817.320.6700 bharveson@icloud.com
---
Ben Harveson 1/18/2018 3:11:37 PM

Hello and welcome to the Philmont 2018 Blog! If you are receiving this blog post you are either: 1. A scout or adult that is on the Philmont Request list 2. A parent of a scout on the Philmont Request list or 3. An awesome person who is going to help train and prepare those that are going. This blog will be used over the next weeks and months as the primary means of communication for this years trip. There are many subjects that we need to review and cover as we get ready for this trip. The item of highest importance today is physical preparedness. The Philmont experience will include 10 days of backpacking that will span 55-75 miles while carrying 35-55 pounds of gear in your backpack. In order to prepare for this we must began a weekly training program right away. We will start training this Sunday January 21. We will meet at the scout lodge in the afternoon and hike the area for 1-2 hours this week. I will get back with you tomorrow with the specific time and what to wear and bring. Thank you, Mr. Harveson bharveson@icloud.com 817.320.6700
---
Dan Turner 8/12/2016 7:31:21 AM

Just a reminder that we are collecting pictures and crew gear at the next Troop meeting. If you have pictures, please bring them on a CD/DVD or a USB capable device (bring your USB cord). There are pictures already uploaded to the troop website. We are also looking for troop gear that may have gone with you to Philmont including stoves, collapsible water bottles and first aid kits. Thanks, Mr. Turner
---
Dan Turner 8/8/2016 12:11:14 PM

Hopefully by now you have gotten all your Philmont gear cleaned and packed away. If you have done that already, then you may have discovered you have some Troop or other gear left over. If you can bring that to the Scout Lodge tomorrow (at 2pm or around 8pm), we would like to get things "back to normal" and ready for the fall camping season. See you tomorrow, Mr. Turner
---
Bill Peterson 7/13/2016 8:39:39 AM

Less than 24 hours! Tonight after you have checked your gear for the very last time, roll it up tight and have it ready by the front door. Parents, when you drop off your Scout at 5:00am tomorrow morning (THURSDAY, JULY 14th), please check in with me before you leave. We have to load troop gear before we leave and it is a long bus ride to Raton. Please, please do not be late in the morning! Thanks, Mr. Peterson (817) 201-8038
---
Bill Peterson 7/12/2016 9:22:34 AM

Can you smell the Ponderosa Pines yet? This is the last troop meeting before the crews leave for Philmont. Mr. Key says that the bus has new tires and is good-to-go. He will also be going over the First Aid kits tonight. The crew leaders will be pulling together troop gear needed for the road. AND I will be collecting any outstanding paperwork, You know who you are!.... OK, Lets stop talking about the mountains and start climbing them!...Quote an Outstanding Father T-17.
---
Bill Peterson 7/10/2016 5:23:57 PM

Follow-up Information: Good turnout for the Equipment Shake-Down. Hopefully everyone has identified the things that they are still missing. There are five scouts who still need to turn in permission slips. Dont worry about the Talent Release Form, it is already integrated into the medical form. Crew Leaders: Mr. Key is putting together both crew First Aid Kits. Mr. Thielman is picking up the needed collapsible water containers for the crews. Backpacking Stoves and fuel containers are being provided by Mr. Turner (2), Mr. Manning (1) and Mr. Peterson (1). Please run down the list again and ensure that you are bringing the remaining crew gear. All of the forms that we passed out can be found on the troop website: http://www.troop17.net/forms/Philmont/ Please contact me with any questions. I will be at Tuesdays Scout meeting. Otherwise I will see you Thursday at 5:00am (Ill be the one with the whole pot of coffee in my hand). - Mr. Peterson (817) 201-8038
---
Bill Peterson 7/9/2016 8:33:57 PM

REMINDER - Sunday at 1:00pm, we (everyone going to Philmont) will meet at the Scout Lodge. This is the MANDATORY FINAL GEAR CHECK! We will check all personal gear that should be in your backpack and then repack it and not touch it again. Crew leaders: we will be checking your Crew Gear. Parents, please stick around. We will need all forms for Philmont signed and need your new Med Form if we do not have it yet. I will also pass out a letter giving full detail and info for the trip. - Mr. Peterson (817) 201-8038
---
Bill Peterson 7/8/2016 9:00:59 AM

ZERO! In less than a week we will be on our way to Philmont! Our final Shake-Down is this Sunday (July 10) at 1:00pm. Please plan on attending this very important meeting. Bring everything on the packing list: http://philmontscoutranch.org/filestore/philmont/pdf/SummerPkL.pdf. We will also be talking about the logistics of the trip. There will be handouts, which will be posted for anyone who couldnt attend. - Mr. Peterson
---
Dan Turner 7/5/2016 10:31:35 PM

Adults going on the trip, please be sure you have an up to date YPT card in your hand before next Tuesday. You can take this online at http://my.scouting.org. This does not require the in-person class. That is only applicable in Texas. Thanks, Mr. T
---