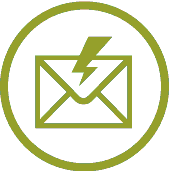 Corey Mandel 4/21/2017 10:56:56 PM

OK folks. Once again, EAGLE REQUIRED Environmental Sciences will begin for the Spring. If you are Frist Class or higher be at the Scout Lodge this Tuesday April 25th at 7pm. We will go over the requirements and discuss some introductory concepts. Please have your workbook with you!!!
---
Corey Mandel 5/31/2016 7:20:08 PM

Still lightning too close. No Env Sci tonight (unless it clears up and we can do it later during the meeting).
---
Corey Mandel 5/31/2016 6:01:59 PM

Rain will not stop us tonight (be prepared) but if there is still thunder and lightning in the area we will not meet for our EnvSci field work. As of now (5pm) it seems like it is quieting down so plan on being there at 6:45. Stay tuned!
---
Corey Mandel 5/22/2016 7:29:31 PM

To meet requirements 4, we will arrange 3 meetings at 2 sites near the scout hut; you . I am hoping to meet this Tuesday @ 645 to begin our field work. Then Saturday at 10am and next Tuesday at 6:45, this way we dont interfere with finals too much. We should only need 20 minutes, so if you need to study, you can feel free to leave afterwards (or at least stay for flag raising--always a highlight of my week--then go). This will essentially conclude the group projects and you should have the rest of the workbook near conclusion. If you did not receive information for the EIS (and did not do it already on your own) I will have some papers with me on Tuesday
---
Corey Mandel 5/17/2016 4:30:23 PM

If you are working on your EnvSci merit badge please try to be at tonights meeting. We need to schedule an official time to do the field work and would like to get everyones input (we can meet quickly just after flag raising). In the meantime, I hope you are finishing up your book work so I can review, comment and correct.
---
Corey Mandel 4/19/2016 3:02:26 PM

slight correction...we are going to meet at 7pm 2nite... not 6:30 and please bring your notebooks. Thanx
---
Corey Mandel 4/12/2016 4:54:58 PM

Sorry folks. I am on call tonight and while it is POSSIBLE I can make it for the meeting, I cant guarantee it and dont want to make you wait, therefore we will postpone our meeting one more time. My plan is to go over the workbooks and check progress so if you bring it tonight (to the regular meeting) and I am there, I can save you some trouble next week. I can promise that NOTHING, short of a wayward glacier or untimely Tsunami will keep me from being there on 4/19. C. Mandel
---
Corey Mandel 4/5/2016 9:45:04 AM

For the future Environmental Scientists of the world, something has come up and I will not be able to make it to the Hut early today. Therefore, we will postpone this weeks meeting until next week April 12. Hopefully, you can all find something productive to do with your time. (-8
---
Corey Mandel 3/22/2016 5:03:13 PM

Just an FYI... there is no env sciences meeting this week or next. We will plan on April 5th for our next get together to learn about the Earth and plan our field studies. C.Mandel
---
Corey Mandel 3/1/2016 11:50:26 AM

Quick reminder. Environmental Science Merit badge meeting tonight @ 6:30pm. We will be getting our hands dirty so you wont want to miss it. Try to bring a family secret cleaning supply (the one that mom says "this works on everything"), Ill bring the paper towels. C.Mandel
---
Corey Mandel 2/1/2016 12:52:18 PM

I was hoping to have a meeting every other week (which would put us in line to meet tomorrow) but my schedule has changed a bit and it looks like, for a little while, it will be every 3rd week... so our next meeting will be on Feb 9 @630pm. Hope youve been working on the requirements. If you want to Save the Earth, but didnt come to our initial meet and greet its not too late. C. Mandel
---
Corey Mandel 1/17/2016 7:23:23 PM

We will be starting the EAGLE REQUIRED Environmental Sciences merit badge class this coming Tuesday at 7:00pm. This will be a short introduction to discuss the requirements and set up some plans for the season. Your workbook should already be in your possession and perhaps have even started reviewing it. Looking forward to finding ways we can save the Earth together... Dr. C. Mandel
---
Stephen Fitzwater 8/13/2014 8:35:44 AM

Enviroscouts! Lets get these requirements wrapped up before the school call of duty sounds (if it hasnt already). I will be there around the end of meeting, next meeting to take up completed binders. These are fully completed with complete and legible sentences please! With Mason completing his Eagle (hip hip hooray!) I will be there in the future by appointment, so be vocal and give me a shout. Thanks guys. If you need to reach me for any questions... 817 894-0509 or s.fitzwater@sbcglobal.net
---
Stephen Fitzwater 5/12/2014 1:13:17 PM

Calling all scouts that are working on being great stewards of our environment! I will be out on a biz trip this Tues, May 13th, but please keep working on completing your requirements. This is self paced from here out, but let me know if you have questions. PS Nathan... Mason will bring you good news;) Mr. Fitzwater s.fitzwater@sbcglobal.net
---